Lux Plus Limo is one of the top-notch choices for wedding limousine services in the Toronto area. The best and customized packages, the extravagant and wonderful limousines, a commendable client service are some of the important reasons for success in this industry.
We are one of the biggest and well-renowned limo companies and we are in the service for many years. Within a short span of time, we have provided new and needed services to the clients with the ultimate wedding packages.
Limos for Weddings
Lux Plus Limo provides the wonderful transportation options for Pre-wedding parties which includes bridal showers and bachelor parties. One can avail the "party on the go" option which means enjoying the party while going to the destination. There are a wide variety of stylish vehicles to choose from and one can pick from different sizes of vehicles such as the Lincoln. The classic limousines are provided along with the contemporary options such as Lincoln Navigator SUV limo.
The limousines are best and spacious as they can accommodate more than 12 people. The outstanding limo services start right at the airport where the chauffeur personally meet and greet the group politely. The drivers are professional with proper uniform and ID cards. Then they take the guests to the house or hotel and take utmost care of the safety and comfort of the while they are riding in the limousines.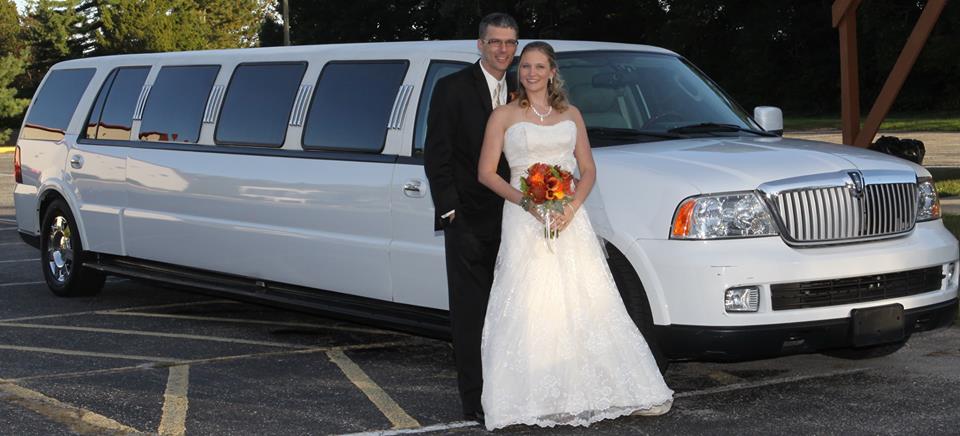 The wonderful vehicles are embedded with the complimentary soft drinks and bottled water. Free decoration services are also provided for special occasions in accordance with the need of the client. What adds a feather to the cap is that privacy is maintained properly while you ride. Lux Plus Limo has tinted windows and privacy screens and hence, one can enjoy their time fully. The vehicles are included with the state of the art technology like GPS, navigational systems, and appropriate weather controllers. Also, they are fitted with audiovisual systems including DVD players and awesome ambiance because of sparkling lights.
Lux Plus Limo is the best choice for wedding ceremonies and honeymoons. Guests can rent the special limousines during weddings at budget-friendly prices and one can enjoy ample of leg room so that everyone is relaxed and can travel with luxury.
The limo rentals by Lux Plus Limo have fixed charges with no hidden or extra charges so that couples can plan everything within their budget. Lux Plus Limo is an A+ rated company and a name on which one can trust and can rely upon.
Connect with our team who will come up with out-of-the-box ideas to make your wedding special and unique.